CNC Band Saw
Wood Sawing and Cutting Machine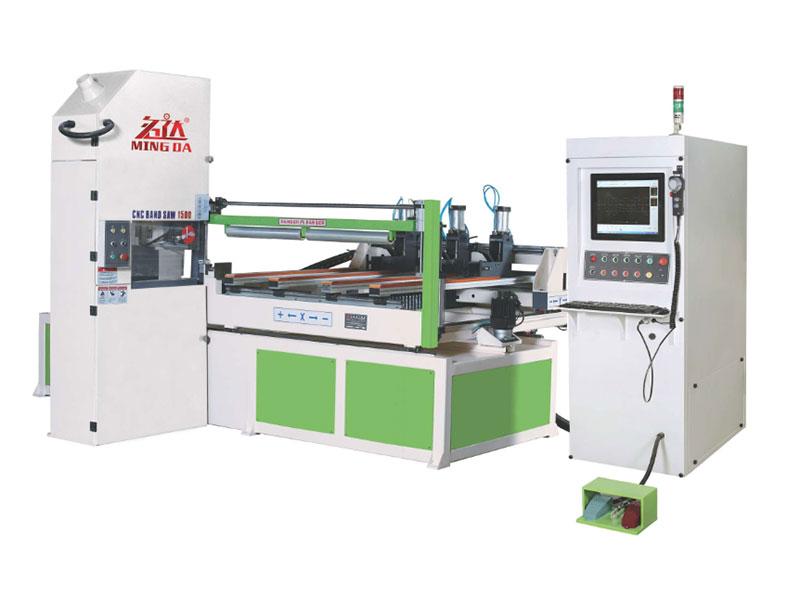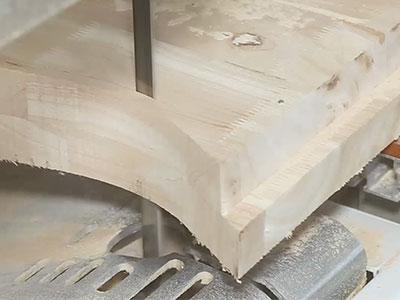 The CNC band saw is used to precisely saw different wood furniture or cut wooden chair joint boards. It processes wood precisely and accurately with the use of an advanced CNC system to automatically design the cutting layout using DXF file processed via CAD. After processing, the margin between two workpieces is as small as 3mm, thus saving both time and material.
The CNC wood sawing machine employs a lever principle to grip the material in a fast, easy manner.

A clamping cylinder is installed next to the blade to ensure a fluid processing.

The band blade can swivel to different angular positions, including ± 90 degrees to ensure flexibility and accuracy during the sawing process.
Models available
MODEL
MDD-1200
MDD-1500
MDD-2400
Saw cutting length
1200mm
1500mm
2400mm
Saw cutting width
1350mm
1350mm
1350mm
Saw cutting thickness
150mm
150mm
150mm
Saw blade length
5270mm
5270mm
5270mm
Spindle horsepower
5.5KW
5.5KW
5.5KW
X axis servo
1.0KW
1.5KW
2.0KW
Y axis servo
0.75KW
1.0KW
1.5KW
Z axis servo
0.75KW×2
0.75KW×2
0.75KW×2
Vacuuming mouth size
4Inch×3
4Inch×3
4Inch×3
Machine size
970×520×2330mm
3150×2000×1570mm
970×520×2330mm
3750×2000×1570mm
970×520×2330mm
5250×2000×1570mm
Install size
4500×3000×2400mm
5100×3000×2400mm
6200×3000×2400mm
Machine weight
2000KG
2500KG
3000KG
Components
Key components of CNC band, including the linear guideway, drive system, electronic control, and electric elements are sourced from internationally known names for a high quality, stability, and safety.