Solution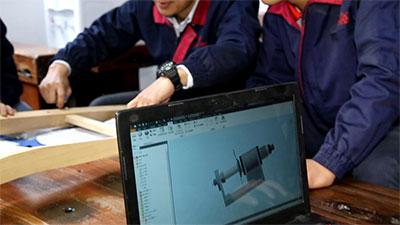 Dongguan Mingda Woodworking Machinery Technology Co., Ltd. is a specialized manufacturer of woodworking machinery. We have 10 years of experience in the design and production of this equipment. Mingda products include standard woodwork machines like CNC band saws, CNC end tenoners, CNC machine centers, and sanding line.
Mingda also provides customization. Please contact us with your special requirements need and we will get to work.
Solutions provided by Mingda
Customized woodwork machine
Mingda's goal is to produce the machinery customers need to optimize their products. If standard machines listed cannot meet your need, we can produce the machine according to your desired parameters, components, size, function, etc. For example, if you need to process larger scale wooden materials, we can provide you with a larger scale machine which is able to extend the processing range. If your space is limited, Mingda can provide you with mini size woodwork machines. If you need machines with high automation degree, Mingda provides you with more functions like offline control.
Multi-function processing machine
Traditional woodwork machines typically only carry out one function like boring, milling, edge sanding, brush sanding, etc. So, these traditional machines have to process the materials in turns, where factories need to purchase several machines, with low processing efficiency, low accuracy, and less safety.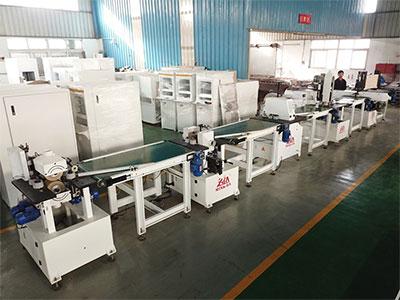 Mingda can provide you with multi-function processing machine according to your need. For example, you can finish brush sanding, boring, assembling, etc. with our multi-function machines.
Mingda can also improve your existing machine, equipping it with more functions.
Designing and manufacturing complete production line
Mingda can produce woodwork machines with different functions, including our CNC band saw, CNC copying lathe, CNC tenoner, CNC machine center, sanding line, etc.
We are able to design and produce an unmanned automatic producing line. For example, sanding line for chair legs is an automated production line. Dining chair legs after processing can be painted directly.
Moreover, Mingda can provide machine lines according to your exact needs, meet the requirements related to space layout, workpiece type, function, etc.
How to solve the problem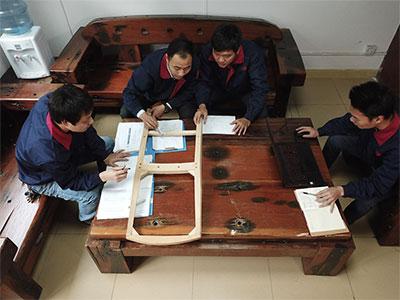 Customized design
We will take into account all your requirements and suggestions carefully before providing you with the equipment you need. We will take field trip to your factory; talk with customers face to face; and finally come to a detailed plan. After customers make sure on the plan, we will send them the designing paper and 3D drawings for confirmation.
Materials and components purchase
Our manufactory is located in Dongguan, where industries are highly centralized. As a result, we have readily available resources which can meet all the requirements for processing different woodwork machines.
All metal components of Mingda machines are produced by CNC processing machines, ensuring exact size and processing accuracy. Other components are exported worldwide, including Schneider electrical elements, Rexroth frequency convertor, HIWIN linear guideway, Siemens electrical motor, Delta servo motor, etc.
Assembling and testing
Machine assembling is processed by our experienced staff.
After assembling, we will test every machine to ensure the normal operating. Customers can provide us with processing samples for us to test. You are also welcome to visit our facility.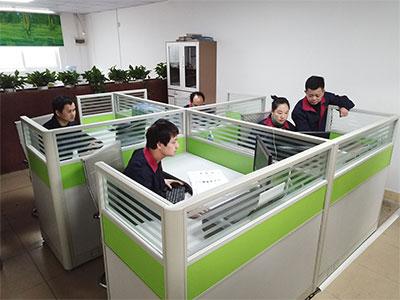 Customer service
Mingda's service never stops after delivery. There are many agents worldwide which can provide you with in time after sale service, including on-site installation, offline training, on-site fix, etc. If you have any problems on operating or maintaining, please contact us via mail or phones any time. We will reply to you within 24 hours.