About Us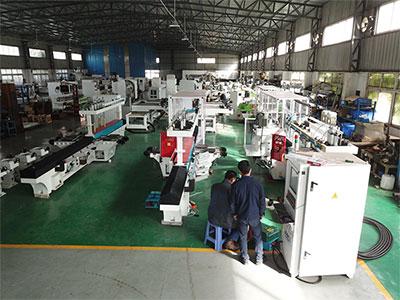 Founded in 2002, Dongguan Mingda Woodworking Machinery Technology Co. is a dedicated enterprise focused on the design and production of advanced woodworking machinery. Located in Dalingshan Town, China's largest furniture exporting town, we have grown over time thanks to partnering with furniture enterprises to improve our machinery and auxiliary equipment. Mingda equipment has been used to produce all kinds of furniture like wooden chairs, tables, and beds.
After years of development, Mingda assembled a professional research and development team, production team, and customer service team. Our products include 5 axis copying lathes, CNC band saws, CNC end tenoners, sanding lines, and more. The Mingda sanding line is qualified by a national technical invention letter of patent and holds 3 utility model patent certificates.
Many of the key components used in our equipment are sourced from Taiwan. But the precision machining and CNC metal plate processing is completed in our Dongguan facility. We are able to finish assembly by maximizing quality and controlling the cost.
Today, Mingda products are exported worldwide. We have established foreign agents in Vietnam, Malaysia, Thailand, Indonesia, and Mexico to provide our global customers with better service.